[su_row][su_column size="1/2″]
Smithfield Foods
"We're not consulting oriented, but IFM's tenacious commitment to the fact that they could save us money convinced us to give them a chance. And were they right! From the start, their knowledge of trucks and leasing companies' procedures produced major results. I'm convinced that truck lease arrangements belong in the financial area of business, not operations. IFM brought consulting a good name."
Larry Pope
Former President and
Chief Executive Officer
[/su_column]
[su_column size="1/2″]
The Sherwin-Williams Company
"Sherwin-Williams has done business with IFM since 1993. The relationship began when IFM recognized a significant cost savings opportunity related to our fleet financing and showed us how to realize savings. Since that time, IFM has repeatedly come through with tangible savings and has protected our interest in the process."
David Phillips
Director,
Fleet Operations[/su_column][/su_row][su_row]
[su_column size="1/2″]
S & W Wholesale Foods, LLC
"As a business owner it is imperative that I can trust people to help me make important financial decisions. It's not easy to find someone you can trust, but the team at Industrial Fleet Management has helped our business with logistics in many ways that have saved me time and money. I've been working with them for many years now, and will continue to do so for many years to come."
Paul Spalitta
President[/su_column]
[su_column size="1/2″]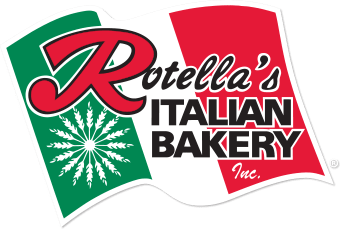 Rotella's Italian Bakery
"IFM revealed several significant cost reduction opportunities after analyzing our fleet of 50+ vehicles. With a professional and fact-based approach to the negotiation process, they met with our vendors, restructured our existing leases and fuel costs, and produced substantial savings. Based on that success, we hired them on an ongoing basis for continued savings. We are very pleased with our decision and the ongoing results."
Dean Jacobsen
Chief Operating Officer[/su_column][/su_row][su_row]
[su_column size="1/2″]
Old Dominion Supply
"Old Dominion Supply been working with Industrial Fleet Management since 2009. Upon our introduction, IFM reviewed our fleet details and provided us an analysis of their findings as well as recommendations of some areas which would save us money and allow us to operate within more favorable contractual terms. We chose for IFM to work with us to implement these recommendations primarily within the areas of our full service truck lease agreements and fuel. And, we've chosen to have IFM continue to assist us with management of these aspects of our fleet ever since. The IFM team's knowledge of the industry and the transparency with which they operate makes for a comfortable process in which expectations are clearly set and reached at every stage. They have a respectful approach to vendor negotiations so my relationship with our vendor has remained strong. With so many aspects of a fleet that a business needs to manage, I strongly recommend IFM as a resource and partner."
Mike Corsiatto
President[/su_column]
[su_column size="1/2″]
Web-Don, Inc.
"I would encourage any member who leases their trucks, who is considering leasing their trucks, or any member who wants to know how competitive their fuel pricing is to contact IFM. Jack, Joelle and their team were great to work with. They performed a full service lease analysis and fuel cost analysis for Web-Don. The detail and depth of their work is impressive. I now have a better understanding of many aspects of our truck fleet. The process validated that my current lease rates and terms were within reason, which was nice to know. Additionally, IFM made some great recommendations that had immediate impact including lowering our fuel cost. Take advantage of their expertise and our member benefit."
Missy O'Daniel
President[/su_column][/su_row][su_row]
[su_column size="1/2″]
The Faultless Laundry Co.
"We believed that there were many opportunities to better manage our truck lease costs, but didn't have enough knowledge of the business model to truly understand where to begin. IFM could not have come at a better time. Their solutions were exactly what we needed. Their experience and knowledge of the leasing business is extraordinary. They uncovered numerous financial opportunities to renegotiate with our providers for substantial savings. We have recommended them to many businesses in and outside of our industry. Unless you have worked in the truck leasing business, you cannot duplicate their efforts!"
Mark Spence
Chief Operating Officer[/su_column]
[su_column size="1/2″]
Sohn Linen Service, Inc.
"Sohn Linen with a fleet of over 30 straight trucks, has used full service leasing as our mechanism for asset acquisition and maintenance for over 25 years. When we were approached by Industrial Fleet Management with an offer to do a free fleet analysis for potential cost reduction, we thought at the very least we would get a professional evaluation of the economics associated with fuel procurement and our leases. IFM's analysis was delivered on a per unit basis and revealed cost reduction opportunities with both of our full service lease vendors. IFM, with a professional and fact based approach to the negotiation process, met with our vendors and restructured our existing leases and fuel costs producing significant savings. We are quite pleased with our decision and the ongoing results."
Jerry Sohn
President[/su_column][/su_row][su_row]
[su_column size="1/2″]
Leonard Paper Company
"IFM was initially retained to reduce our truck lease and rental rates on existing and proposed vehicles. The results of their efforts were so successful, we realized they could help us on an ongoing basis. IFM has been our truck leasing advisor since 1992 during which time they have become a valued partner."
Dan Leonard
President[/su_column]
[su_column size="1/2″]
Katcef Brothers, Inc.
"I was doubtful that IFM could bring value to our current or future leases but felt that their 'no obligation' approach was worth a try. I'm pleased to say that IFM was successful."
Neal Katcef
President[/su_column][/su_row][su_row]
[su_column size="1/2″]
Poultry Products Northeast
"Our team needed to replace 20+ straight truck and tractor leases that were expiring and we did not have anyone on our team with experience in negotiating truck leases. We stumbled into the negotiation process and were making slow progress when we were introduced to Bob and Tony from IFM. After meeting them and talking with several of their clients we were confident that we found someone like us who believed in negotiating from a win-win perspective that could lead to long-term strategic relationships with vendors.
Bob and his team did a wonderful job of entering the negotiation in process and completing the negotiation in a timely fashion while working with each of the vendors in a professional but firm manner. IFM exceeded our expectations in working hard to derive the best deal possible for us, in giving us a range of alternatives and assisting us in selecting the one best for us. The net result is that we are in a position to develop a long-term healthy relationship with a national provider while saving money on the new leases over the old ones.
We can't say enough good things about IFM!"
William Conrad
Chief Operating Officer[/su_column]
[su_column size="1/2″]
Metro Hardwoods
"The Metro Hardwoods team engaged IFM to perform their fleet audit and analysis since it was a no risk proposition to get expert eyes on a significant expense area. In addition to reviewing fleet agreements, IFM listened and took time to understand our business to be able to customize a solution that fit our specific needs. The IFM strategies that we applied to our fleet department delivered both immediate and long term profitable improvements to our bottom line. The consultants at IFM are committed to integrity, professionalism, and bottom line returns!"
Rick Turk & Michael Donnelly
Distribution Division Manager and General Manager, respectively[/su_column][/su_row]
API of New Hampshire
[su_row]
[su_column size="1/2″]"API of NH was approached by BLUE HAWK to share our opinion as to whether IFM's services may be of value to BLUE HAWK members. We learned that IFM has a unique level of experience and expertise in an area of significant expense for our company – truck leases and diesel fuel.
They offered us a review of our lease and fuel arrangements and to recommend areas where we could save money with no risk or obligation to us. The icing on the cake was that these savings could be achieved while working with the same vendors and under the same services levels we've had in place. We quickly decided I'd be crazy not to take advantage of an opportunity for a free education with the likelihood of savings.
We shared some basic information such as vendor agreements and invoices with IFM. They performed a preliminary review and met with us to discuss those findings and to learn from us about how we operate, what's important to us in our fleet, our vendor relationships, current and future business needs – the things you can't see on paper.[/su_column]
[su_column size="1/2″]IFM met with us again to present their findings which was a 35-page report. The report included an analysis of all the costs associated with our lease agreements, the terms of our contracts, the utilization of our trucks, and what we pay for diesel fuel among other things. They also performed an audit to make sure what we've been charged followed our contract terms and was without error. The review included specific recommendations which we ultimately chose to pursue to improve our costs and to take better advantage of our agreements.
IFM led the negotiation process with our vendors in a respectful and professional manner. The result is that we have improved the lease costs and terms on most of our trucks without changing how we operate whatsoever. We also achieved significant savings on our diesel fuel where we were able to reduce our vendor's margin on our purchases by about 70%. Not only have we seen immediate and significant savings, but we now have new benchmarks in place that will affect what we pay for our trucks and fuel going forward, and we're simply wiser for having gone through the process.
We simply need to take advantage of opportunities like this to be competitive and to directly impact our bottom line. I strongly encourage you to let IFM show you what they can do for your business."
Bob Engel, Jr.
President[/su_column][/su_row]